Summertime is officially here and in Florida that means there will be many days of rain on the way. In order to look on the bright side of not-so-sunny days, I kept an eye out for some cute picks for rainy day weather.
I love the bubble shaped umbrella from Urban Outfitters, and there's a couple of colors you can choose from: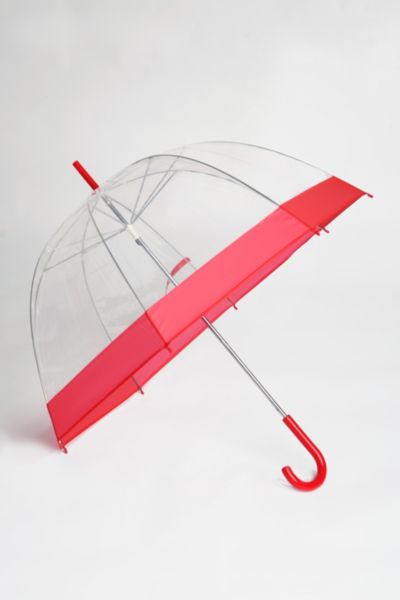 Get yours here.
I found this website that is solely dedicated to umbrellas, and they have a couple of cute options as well. However, their prices are a bit steeper than Urban's but you do get a lot more selection.
Aside from umbrellas, footwear comes to mind, which only brings rain boots/Wellies! Some people don't love them but I sure do, their funky patterns and colors can brighten a gloomy day.
Land's End has some cute options:
So does J. Crew:
Target has even more options and at more budget friendly prices.
However, its these rainy day newcomers that have really caught my eye!
I've never been a fan of the original Croc styles, but these are adorable and such a great alternative for those of you who don't love Wellies!
My favorite rainy day item is my trench from Old Navy which I got on a killer sale for $12. It looks a lot like this Silence and Noise one over at Urban Outfitters.
Nothing tops this Cool, Casual by Slow and Steady trench though, also available at Urban Outfitters! I have to have this!
Forever 21 also has a fresh take on the trench, with a short yellow style and a great price. For $24.50 you can add this to your rainy day wardrobe.
What's your rainy day must have? And are you adding any of these?